Come along to our friendly and fun Cookie Kids programs for children 0 – 5 years. Parents/carers/grandparents can join together to interact, socialise, play and meet others in relaxed and supportive environments.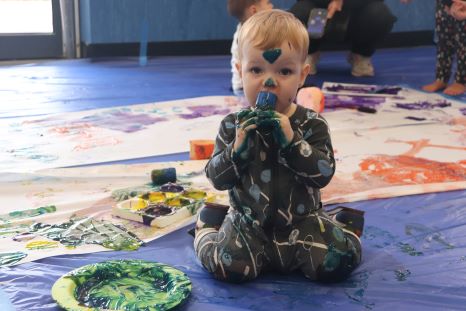 Playgroup
Playgroup promotes learning through play in a relaxed and supportive environment. There are no set rules for playgroup as parents and carers often find playgroup to be a place to meet other parents, gather advice and just relax while their child plays. Playgroup allows you to treasure your time together. Making memories. Having fun.
Fun incursions included.
Babies/toddlers through to 5 years welcome
Book and complete an application
$65.00 per term per family (including insurance)
Story Time
This is a fun and interactive time for preschool children and parents/carers.
Stories, dancing and singing with new friends!
Free activity for families, no need to book!
Messy & Sensory Play
Ooey, gooey, icky sticky fun filled play for ages 1 to 5 years
Parents/carers are required to stay with their child/ren.
The messy sessions run for 45 minutes.
Dress for mess!!